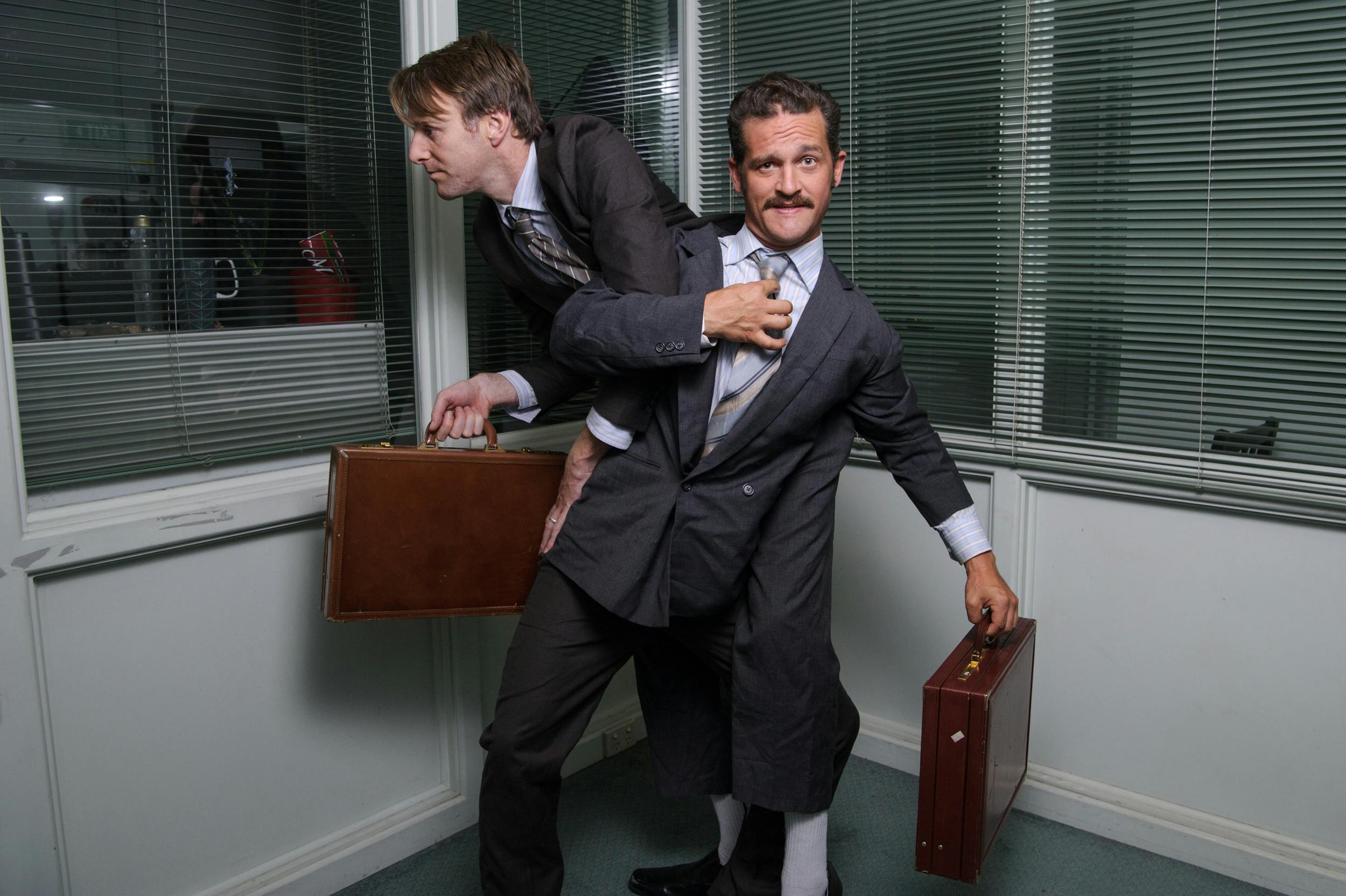 Different Party (Mad Office)
In 2016 my long time collaborator Trygve and I decided to have a reunion and make a new show.
We spent a few weeks in Melbourne thrashing about in a rehearsal room with the goal of making a 'Korean style comedy duo show'. Nothing much happened but we did decide we liked business suits, and we laughed a lot. It was a rewarding time being back in a making environment together after 10 or so years apart. We took a break over the new year and in January went back to work, eventually debuting what we had come up with at Perth Fringe World in early 2017. Our first night on stage we only had about 15 mins of actual material, which we spaced out over chunks of 'play time'. This method of building the show continued for the rest of the Perth season, and continued on to the following Melbourne Comedy Festival season. We then took the show to Edinburgh that same year, and finished making it during that run.
This is a great description of the show: "Business drones Grareth Krubb and Dennis Chang whittle away the minutes in the barren office of Ruck's Leather Interiors, patiently waiting for the phone call that may or may not give them something to actually do. In between the drudgery of the 9-5, the minutiae of office existence are transformed into incredible slapstick as these two clown and comedy performers come together to create something greater than the sum of its parts. Dialogue is minimal, but jokes are plentiful, in this extraordinary celebration of the banal."
A howlingly funny, exquisitely performed hour of office-set slapstick from two of New Zealand's most exciting comic talents.
★★★★
A glorious piece of clowning that reduces the simplest aspects of office life to outright absurdity.
★★★★
The performance is perfect ... strange slapstick joy.
WINNER - Best Comedy Adelaide Fringe 2018