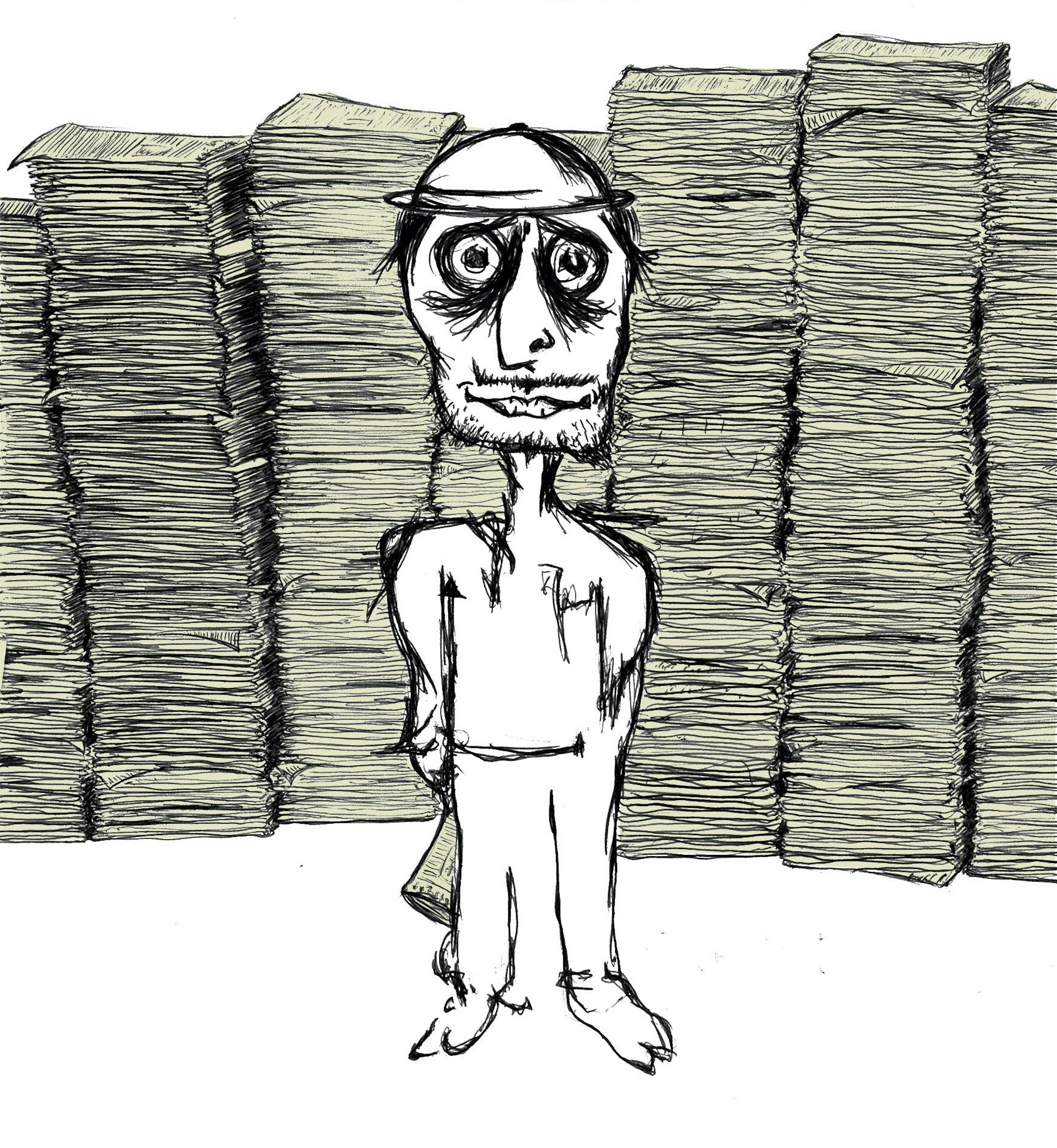 ...him
Created in 2011, an immersive, beautiful piece of theatre.
Set within the solitary world of a reclusive hoarder who lives obsessively through his only connection to the outside world - his daily newspaper. He re-enacts articles, performs the weather, does the crossword and pays his respects to that day's obituaries. The audience witnesses the lonely but hopeful rituals of a complex man completely surrounded by newsprint.
Literally everything in the theatre is plastered in newspaper making the set feel reminiscent of a piece of installation art. The show changes each night depending on what is in that day's newspaper, which is delivered through a slot in the door at the start of the performance, and is determined by the whatever city the show is being performed in. Directed by Kat Henry and Geoff Pinfield.
"it is simply a breath-taking piece of art."
★★★★
"...Him is a fascinating one-man show, and refreshingly inventive."
"This exquisitely formed production presents us with a glimpse of an uncommon life... The season is short – don't miss it."
★★★★
"it's so clever and intense. It's funny, and sad and unsettling and beautiful and hopeful."
Winner, 2013 Auckland Fringe Festival 'Fringe' Award