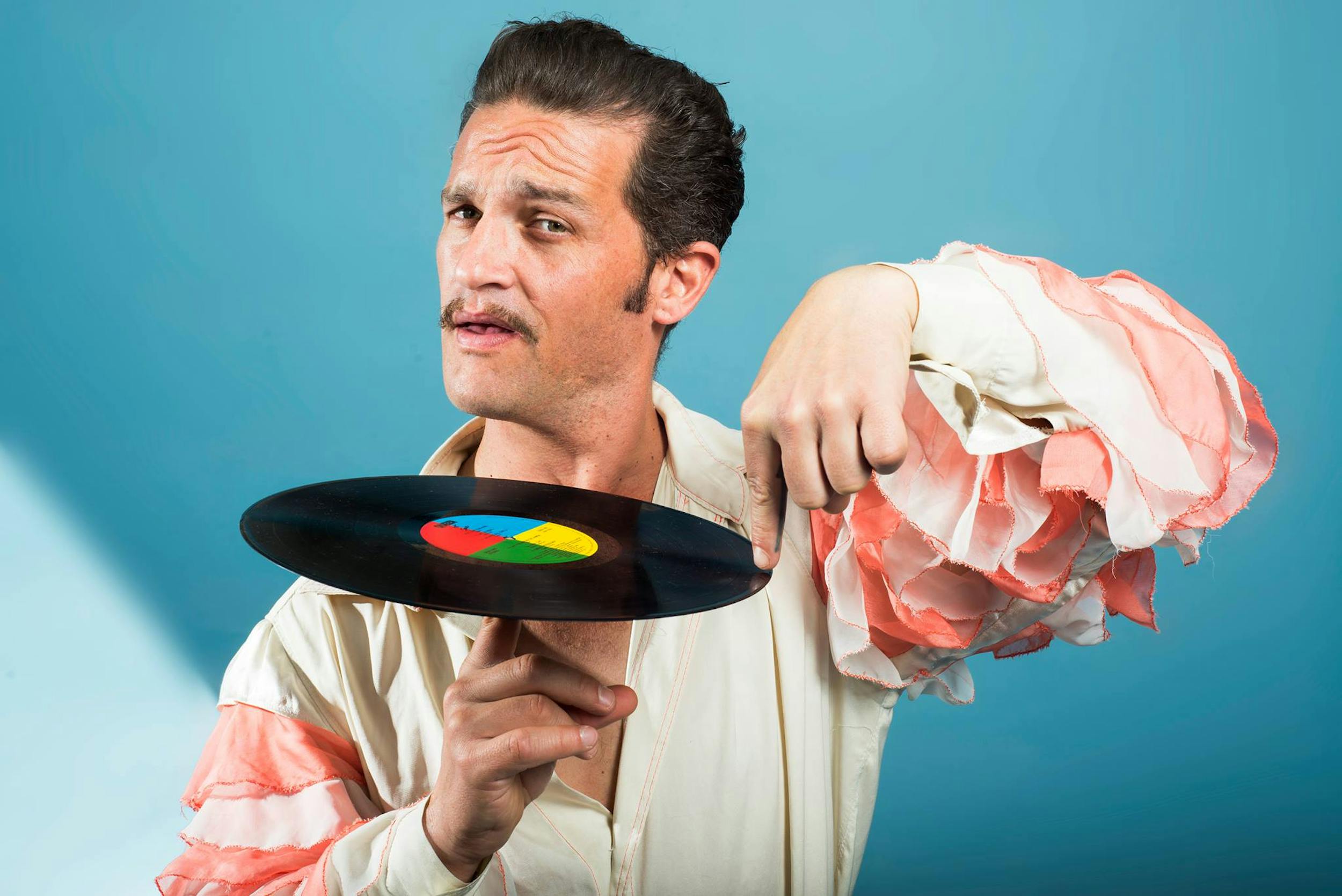 Juan Vesuvius Says RELAX!!!
A relaxed kids show created in collaboration with A_tistic Theatre featuring David Hynes as a pineapple headed sidekick.
In 2018 I was approached by Melbourne Fringe to create a kids show for their program. They were after a relaxed event for neurodiverse children, and also wanted the show to feature my Caribbean DJ character Juan Vesuvius, and be a kind of disco-vibed thang. I roped in my pal and ultra-charming clown boy Dave Hynes, and worked closely with Tom Middleditch of A_tistic Theatre - a neurodiverse team of makers and consultants who create a unique style of Spectrum Theatre. We came up with a medallion system for kids as they arrived. They were given a medallion with three different coloured medals that they could change at any time to indicate how comfortable they were feeling about interacting with the performer and other attendees. These medallions also corresponded to coloured tape-marked out areas on the floor, so kids could sit in zones according to how much they wanted to interact. The show worked so well we were asked to do it again at the 2019 Fringe. It has also played at Spring Jam in Wagga Wagga and Super Kids Sunday for the City of Whittlesea.