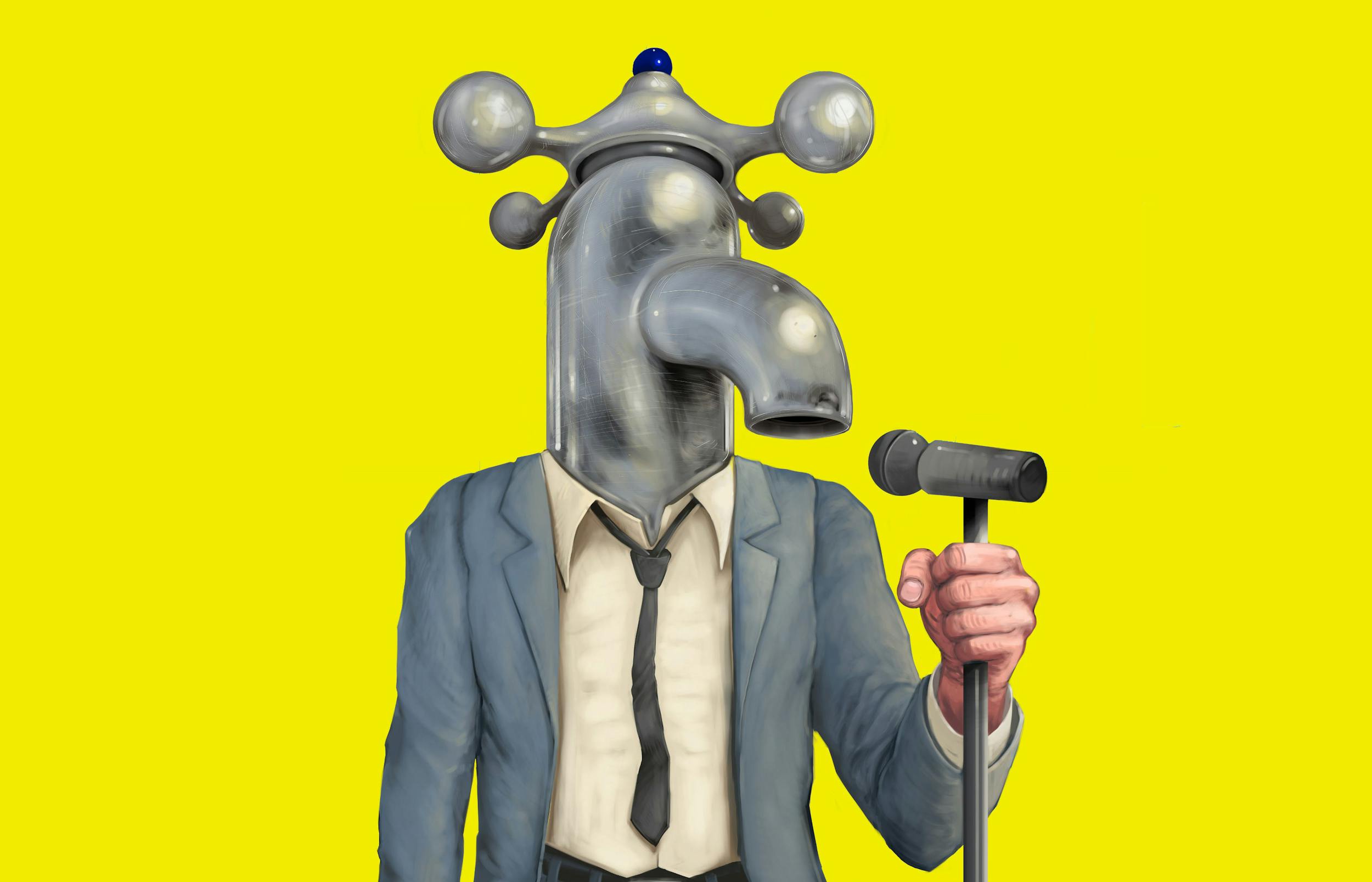 Tap Head
A surreal comedy show about a tap and a stand up comedian.
Directed by Katy Maudlin, Tap Head explores the life of a lonely tap who works in a public toilet, a tap who also frequents open mic nights to test out his jokes. Spliced together with actual stand-up from non-tap Barnie Juancan, this show is a wonky meditation on plumbing, loneliness, and amateur comedy nights. A salad of physical comedy, stand-up and surreal theatre. Created in 2018.
The show was recently selected to be part of BATS theatre's Co-Pro season for 2021. We collaborated with AV designer Caiden Jacobson to add in projected animation over top of the tap scenes, which added a beautiful depth to the show, really grounding some parts that never felt quite... there. We played a ten night season to a near sold out house, receiving much praise. It really is a great show.
"a fun, unabashed performance that switches masterfully between joy and pathos - 4.5 stars"
★★★★
"distinctive and beautifully absurd… Just the sort of boundary-nudging work that comedy festivals should be encouraging."
"Witty as it is commanding, amusing as it is poignant; Barnie Duncan exquisitely takes comedy to a whole other level. Tap Head is not only out of the box, it is completely unmissable" 
Nominated for Best Comedy at the New Zealand International Comedy Festival, 2019