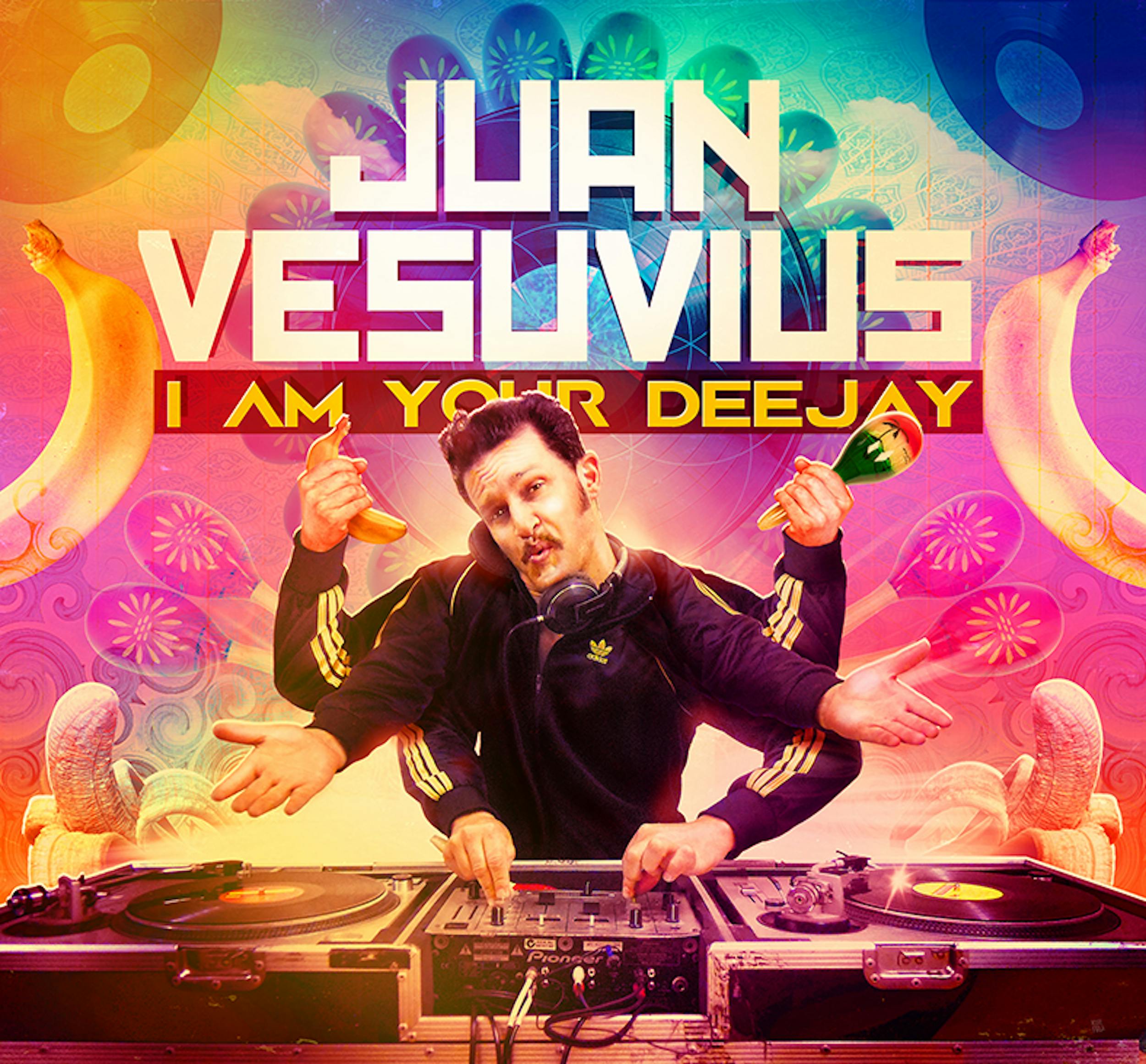 I Am Your Deejay
The third instalment in the Vesuvius Chronicles... this time exploring the history of House music. First performed at the Edinburgh Fringe, 2017.
For the this show I wanted to take Juan out of the Caribbean and plant him in a time and place when the DJ was a superstar. So I decided to chart the evolution of House music, beginning with the explosion of the gay rights movement in NYC at the end of the 60s, proceeding through the rise and fall of disco, the Chicago Warehouse scene, the move to Manchester and then off, off and away! I also wanted to challenge myself in terms of what I was doing on the turntables, so set the goal of mixing a complete one hour set at the same time as performing the show. This made each tune a kind of soundtrack goal post along the way, and made me put in loads more practice on the decks. I am thankful to Katy Maudlin for her work with me on this show as dramaturg.
"Impressive vinyl mixing, a knowledgeable history of house music, serious socio- political bits plus a lengthy takedown of David Guetta. Well, who wouldn't want to see that?""
"Hugely enjoyable and gleefully surreal in equal measure" 
★★★★
"Deserving of comedy superstar status... a hilarious and genuinely enlightening hour "
★★★★★
"The most enjoyable music history lesson I've had... do yourselves a favour, come party with Juan"
★★★★★